Chromebook pick-up for K-5 Virtual students will be August 10th and August 11th. All courses will open August 12th. More information will be shared during parent orientation.

IMPORTANT INFORMATION FOR PARENTS OF STUDENTS PARTICIPATING IN K-5 VIRTUAL SCHOOL We are communicating with you using the e-mail address you provided when you signed up for Virtual Education. You should have received an e-mail with details about parent orientation and beginning of school procedures. Please double check your spam and trash folders for this communication. You will also be receiving your child's Google log-in information today. You will need this information to access Google Meet. Parent Orientation will be via Google Meets-You can use the information in the e-mail or the link below to access the meeting. If you have students in multiple grade levels you can join each grade level meeting but will only need to join at least one. Wednesday July 29th - 5 pm- 2nd Grade-
https://meet.google.com/pko-txes-fsg
Wednesday July 29th- 6 pm- 3rd Grade-
https://meet.google.com/iuw-pbzn-kox
Wednesday July 29th - 7 pm - 4th Grade-
https://meet.google.com/wts-xwjj-zfr
Thursday July 30th - 5 pm- Kindergarten-
https://meet.google.com/dek-woxc-vou
Thursday July 30th- 6 pm- 1st Grade-
https://meet.google.com/okq-ysqs-aze
Thursday July 20th- 7pm- 5th Grade-
https://meet.google.com/wjn-dhcu-vhh


Hello Heard County Families! This year's Back to School Bash school supply giveaway will be Saturday, August 1st from 9:00 to 11:00 a.m. This year the bash has a new location and format. Supplies will be given in a drive-thru event at Heard County High School. You will enter the drive-thru line from Franklin Parkway, at the front entrance of the high school. Students must be enrolled in Heard County Schools and must be present in the vehicle to receive their supply kit—while supplies last. There will be no exceptions made for these requirements. Please make sure to visit the Heard County Community Partnership facebook page for a detailed event map.

Good afternoon , We recently released information on the virtual learning option for K-5 students in the Heard County School System. We are beginning to receive responses via the commitment survey from those of you who plan to take advantage of this option for the upcoming school year. Some of you may still be considering this option and have yet to make your decision. As we are planning for class assignments for all of our students, it would be most helpful if those of you planning to sign up for the K-5 virtual learning option would do so by Wednesday July 22nd. This will allow us to more accurately assign classes prior to regular open house on the following Monday. Thank you for your assistance. Marianne Cole Assistant Superintendent


​Brave Nation, YOU CAN NOW COMPLETE OPEN HOUSE PAPERWORK ONLINE! Please visit our school websites and follow the following steps to access the forms: 1. Once on the school website click "MENU" 2. In the far left hand column click the plus sign next to "OPEN HOUSE 2020" 3. Click on each of the documents and fill them out online and you're ready for Open House later this month!

We are excited to announce the possible continuation of two 3-year-old Head Start classrooms on the Heard Elementary campus. The program company has now opened registration for these classrooms- GIVE YOUR CHILD A HEAD START Head Start is a quality early childhood education program for income eligible families that offers education, nutrition, medical, dental, mental health and family education services. OPEN REGISTRATION is now accepting 2020-2021 enrollment applications!!! Apply Online:
https://bit.ly/HSWesternGa
Once your application is complete a company representative will contact you to complete a follow-up phone conference and discuss the necessary documentation needed to finalize application.

We can confirm a member of Heard High School summer workouts has tested positive for Covid 19. We have contacted the Department of Public Health and have followed the specific instructions they provided. Those guidelines require the specific group of kids and staff members that have been in direct contact with the confirmed case to be notified. We were able to contact each person in the cluster based on the traceability records we have kept this summer under the guidance of GHSA. Heard County along with every system in the state will participate in the annual GHSA dead week this upcoming week. We will return on Monday July 6th with regular summer workouts and conditioning as previously scheduled.



Happy Birthday Amy Brown 🎉🎉 #onebravenation


Happy Birthday Lori Cabe 🎉🎉

EXCITING: Check it out Brave Nation! State Champion o-lineman Michael Cheney making his first ever solo flight as a pilot! One of the best all around kids to ever come through the Brave football program! How exciting for he and his family! :D🛩🛩🛩🛩🛩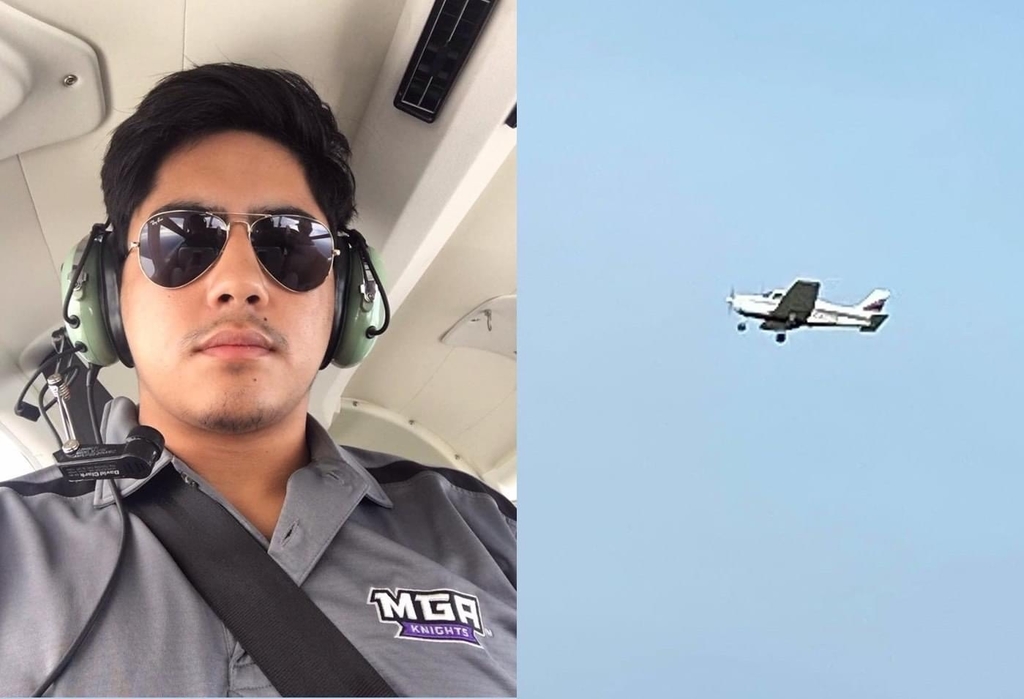 Heard County High School NEW Student Registration Thursday, July 16 & Friday, July 17, 2020 BY APPOINTMENT ONLY These days are only for NEW students transferring to HCHS (not for students entering 9th grade coming from HCMS). To make your appointment, call the high school at 706-675-3656. Please bring the following with you when you come for your appointment: Withdrawal form from previous school Transcript (or last report card if rising 9th grader) Social security card (or copy) Birth certificate (or copy) Shot records and vision/hearing/dental certificate Driver's license of parent/guardian Custody paperwork (if applicable) Heard County proof of residency (lease, mortgage, deed, or most recent property tax, home insurance, electric, water, gas, or landline phone bill)

Heard County School System has been ranked as one of GA's Top 20 School Districts. #OneBraveNation

PreKindergarten registration for Heard County Schools is still taking place online. You can visit
https://forms.gle/6eMZoju4DxbeMKqp8
for the Google Form to complete online registration . However, if you don't have the ability to access the online registration you can come by the central office on the square at anytime to pick up a paper packet from the plastic buckets out front. Once you have completed the application you can submit it at anytime by sliding the folder under the front door. The best way to register online but we realize everyone may not have access to this option and want to provide an alternative. Please help us get this information out to all members of the community by sharing it with those you know who have preschool age children.

IMPORTANT ANNOUNCEMENT- PREK REGISTRATION NOW OPEN ONLINE! The Heard County School System is now accepting registration online via Google Form at
https://forms.gle/npj2MCJVt7P2DfBN7
. In order to participate in Pre-Kindergarten during the 2020-2021 school year, your child must be 4 years-old on or before September 1, 2020. To complete the registration process you will need to complete the form linked above and e-mail your child's birth certificate and proof of residency to Marianne Cole at
marianne.cole@heard.k12.ga.us
. Priority is given to Heard County students. Please help us get the work out by sharing this information with others you know with preschool children.