We are excited to announce the possible continuation of two 3-year-old Head Start classrooms on the Heard Elementary campus. The program company has now opened registration for these classrooms- GIVE YOUR CHILD A HEAD START Head Start is a quality early childhood education program for income eligible families that offers education, nutrition, medical, dental, mental health and family education services. OPEN REGISTRATION is now accepting 2020-2021 enrollment applications!!! Apply Online:
https://bit.ly/HSWesternGa
Once your application is complete a company representative will contact you to complete a follow-up phone conference and discuss the necessary documentation needed to finalize application.

We can confirm a member of Heard High School summer workouts has tested positive for Covid 19. We have contacted the Department of Public Health and have followed the specific instructions they provided. Those guidelines require the specific group of kids and staff members that have been in direct contact with the confirmed case to be notified. We were able to contact each person in the cluster based on the traceability records we have kept this summer under the guidance of GHSA. Heard County along with every system in the state will participate in the annual GHSA dead week this upcoming week. We will return on Monday July 6th with regular summer workouts and conditioning as previously scheduled.



Happy Birthday Amy Brown 🎉🎉 #onebravenation


Happy Birthday Lori Cabe 🎉🎉

EXCITING: Check it out Brave Nation! State Champion o-lineman Michael Cheney making his first ever solo flight as a pilot! One of the best all around kids to ever come through the Brave football program! How exciting for he and his family! :D🛩🛩🛩🛩🛩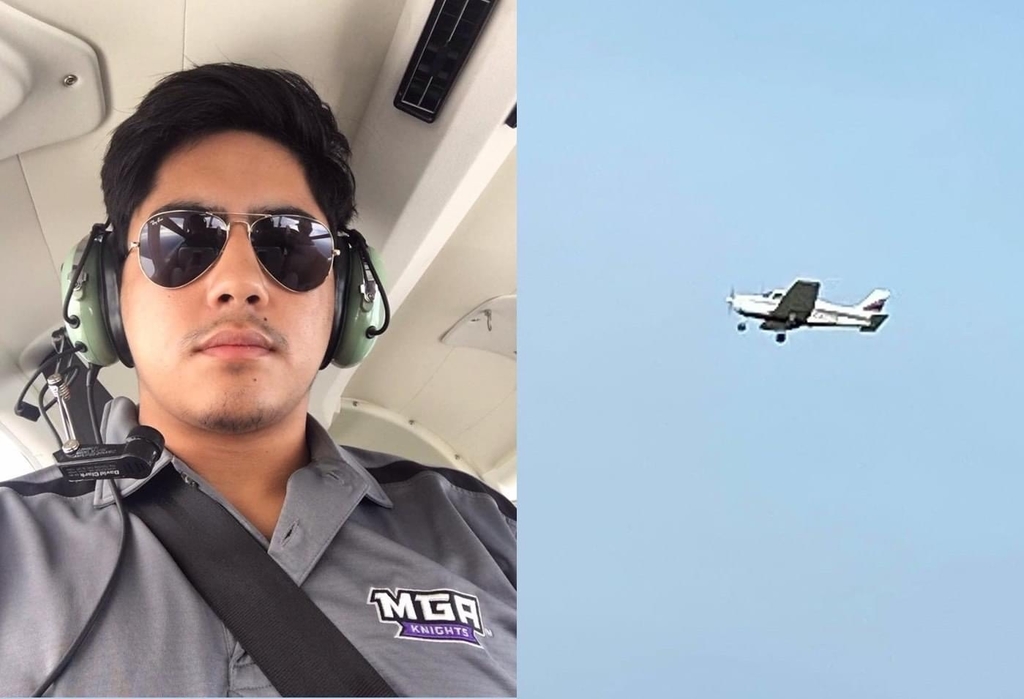 Heard County High School NEW Student Registration Thursday, July 16 & Friday, July 17, 2020 BY APPOINTMENT ONLY These days are only for NEW students transferring to HCHS (not for students entering 9th grade coming from HCMS). To make your appointment, call the high school at 706-675-3656. Please bring the following with you when you come for your appointment: Withdrawal form from previous school Transcript (or last report card if rising 9th grader) Social security card (or copy) Birth certificate (or copy) Shot records and vision/hearing/dental certificate Driver's license of parent/guardian Custody paperwork (if applicable) Heard County proof of residency (lease, mortgage, deed, or most recent property tax, home insurance, electric, water, gas, or landline phone bill)

Heard County School System has been ranked as one of GA's Top 20 School Districts. #OneBraveNation

PreKindergarten registration for Heard County Schools is still taking place online. You can visit
https://forms.gle/6eMZoju4DxbeMKqp8
for the Google Form to complete online registration . However, if you don't have the ability to access the online registration you can come by the central office on the square at anytime to pick up a paper packet from the plastic buckets out front. Once you have completed the application you can submit it at anytime by sliding the folder under the front door. The best way to register online but we realize everyone may not have access to this option and want to provide an alternative. Please help us get this information out to all members of the community by sharing it with those you know who have preschool age children.

IMPORTANT ANNOUNCEMENT- PREK REGISTRATION NOW OPEN ONLINE! The Heard County School System is now accepting registration online via Google Form at
https://forms.gle/npj2MCJVt7P2DfBN7
. In order to participate in Pre-Kindergarten during the 2020-2021 school year, your child must be 4 years-old on or before September 1, 2020. To complete the registration process you will need to complete the form linked above and e-mail your child's birth certificate and proof of residency to Marianne Cole at
marianne.cole@heard.k12.ga.us
. Priority is given to Heard County students. Please help us get the work out by sharing this information with others you know with preschool children.

The Heard County School System Prekindergarten registration scheduled for April has been postponed due to shelter in place mandates. Registration will be rescheduled at a future date. Once a rescheduled registration date is determined it will be advertised on our website and social media platforms and in the local media. Please help us get the word out about this postponement by telling those you know with preschool age students. Thank you.

Over 500 bags handed out today! Thank you Nutrition Staff! #OneBraveNation