HCMS - Parents, please tell the kids to bring their Chromebooks and chargers tomorrow. We will be collecting Chromebooks in the morning.
HCMS - Parents, please tell your kids to bring their Chromebooks and chargers tomorrow. We will be collecting Chromebooks in the morning.

Weightlifters please bring in your medals to Coach Jones on Monday!!!!

The Spring Sports Banquet will be May 9th at 6pm. It will be held at the GPAC. This will be for Track, Weightlifting, Baseball, and Fishing!!! Athletes need to arrive at 5:45 pm!
HCMS: The middle school volleyball tryouts will be at HCES, NOT the GPAC from 5:30-7:00.

HCMS Brave Family- We just wanted to let you know that we conducted a lockdown drill this afternoon with our staff and students. Everyone did a fantastic job during the drill. If you have any questions, please feel free to reach out.

ATTENTION ANY STUNDENT ENROLLED AT HCMS THIS YEAR!!!!!!! SUBJECT LINE: You're invited! Dear Parents & Guardians, I am thrilled to announce that you are invited to our virtual meeting about the Spring 2023 tour to Washington D.C. for your student. To attend, please be sure to register through this link. This is an amazing opportunity for your student to learn more about our country, gain new perspectives, get out of their comfort zone and build skills for the future. Join us for the chance to enroll and go over everything about the trip including: • What we'll see and do • Travel logistics • Safety and flexibility • How to earn high school credit • Affordable payment options and more When: Thursday, April 28th at 6:00 pm Where: Zoom! To attend, you must register through this link Questions? Email me:
tracey.hunt@heard.k12.ga.us
Register to attend our meeting using this link. If you can't make the meeting, but would still like to learn more, select: "No, but send more information" to stay informed. I look forward to seeing you there! -Tracey Hunt Here is the RSVP Link
https://rsvp.efexploreamerica.com/89a5hsc

Help us show our support and wear blue on Friday April 1st!!!!!!

New Student Ice Cream Social!!! We discussed how HCMS compared to the varies states and other districts that OUR students moved to us from!!!!

Important information about dance pickup tomorrow!!!!!

Dance Time!!!! See you Friday!!!!

Help us celebrate next Monday the 21st!!! Wear your Mismatched Bright Socks!!!!!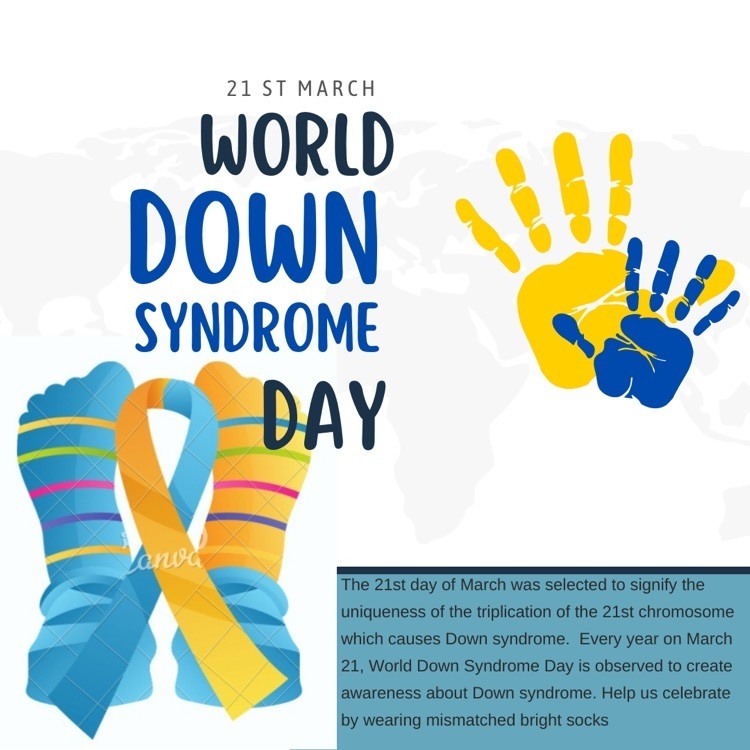 If you ordered strawberries, please go by the high school ag room (across from the football field) for pick up. Mrs. Wilson will be there until 5 today. 256 610 3616 if you have any questions or problems. The earlier you can pick up, the better quality your strawberries will be.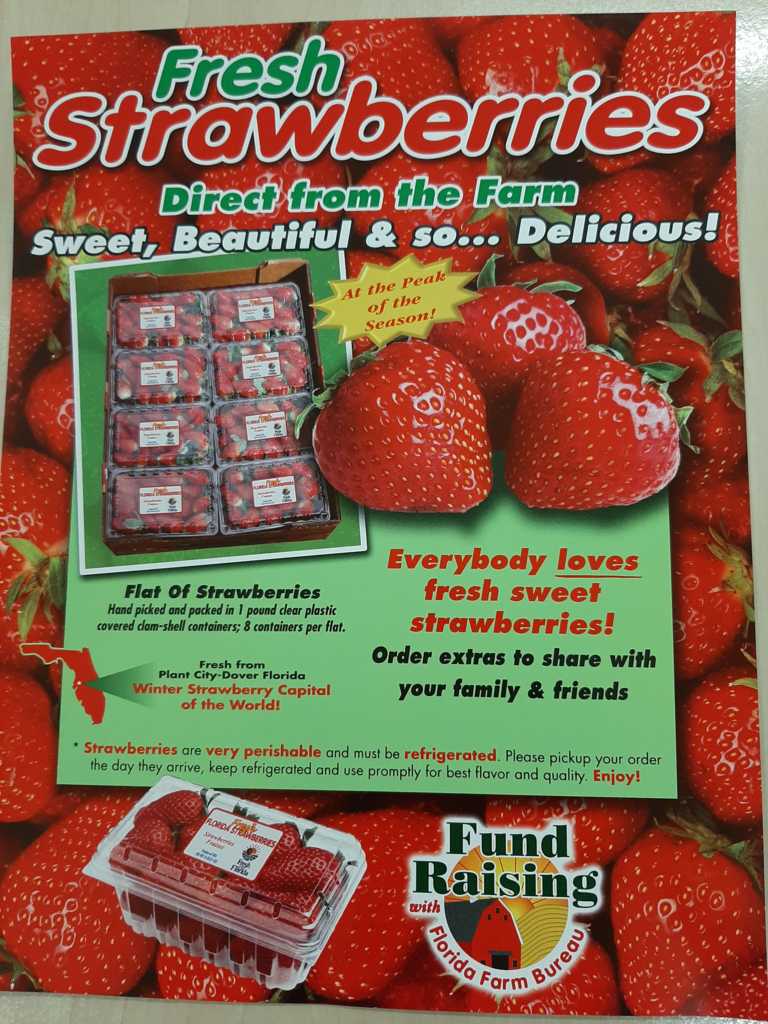 8th grade parents!!! Information on registration for High-school classes is going home with your kiddos today! They have paperwork due back by next Thursday! They will register for classes the week of Feb 21st


Mark your calendars!!!

Thanks goes out to Southern Power-Plant Wansley, Georgia Power, First Baptist of Franklin, community members, teachers, and staff for providing Christmas gifts for some of our students!!!! Thank You!!!

Dress up days this week!!!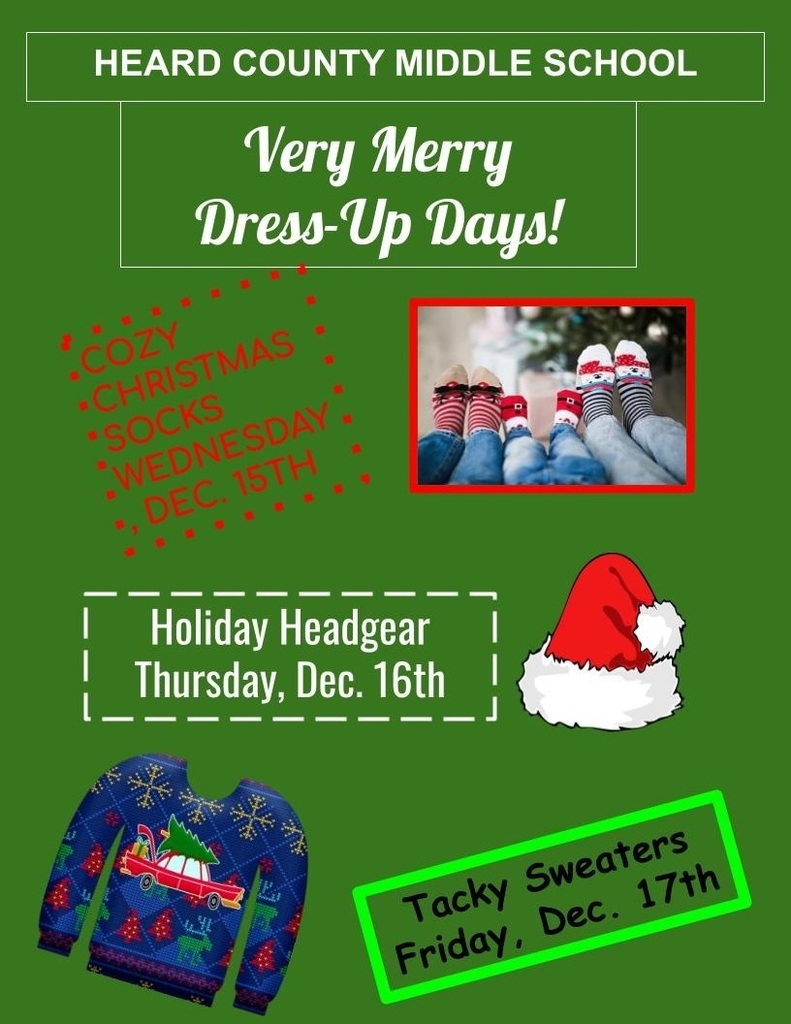 Show Choir tonight at the HCMS gym. HCMS Show Choir Presents: Snow Globe.

Help us continue to get better if you're the parent/guardian of a Heard County Brave currently enrolled in grades K-12! Each year the GA Dept of Education administers surveys for us to collect data to continue to improve! Thank you in advance for your feedback.
https://gshs.gadoe.org/parents