Congratulations Aidan and Jacob!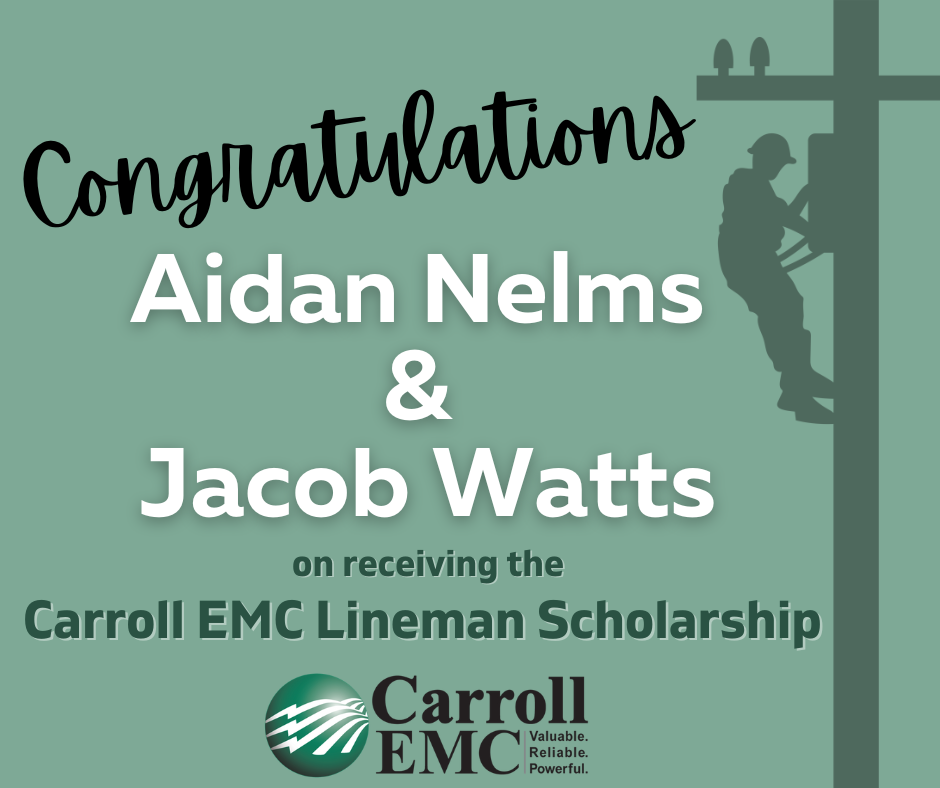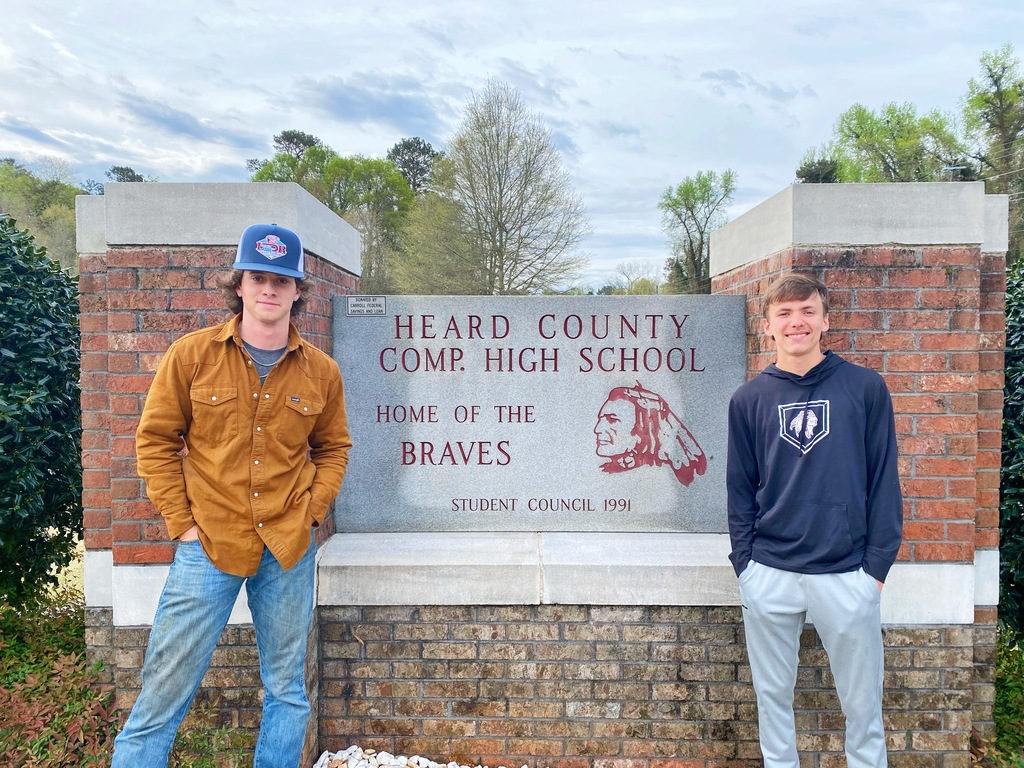 Congratulations to our media specialist Liz Spradlin! She was invited to speak at the Toshiba conference in Atlanta regarding a grant she has received twice from the Toshiba America Foundation. Way to go Mrs. Spradlin!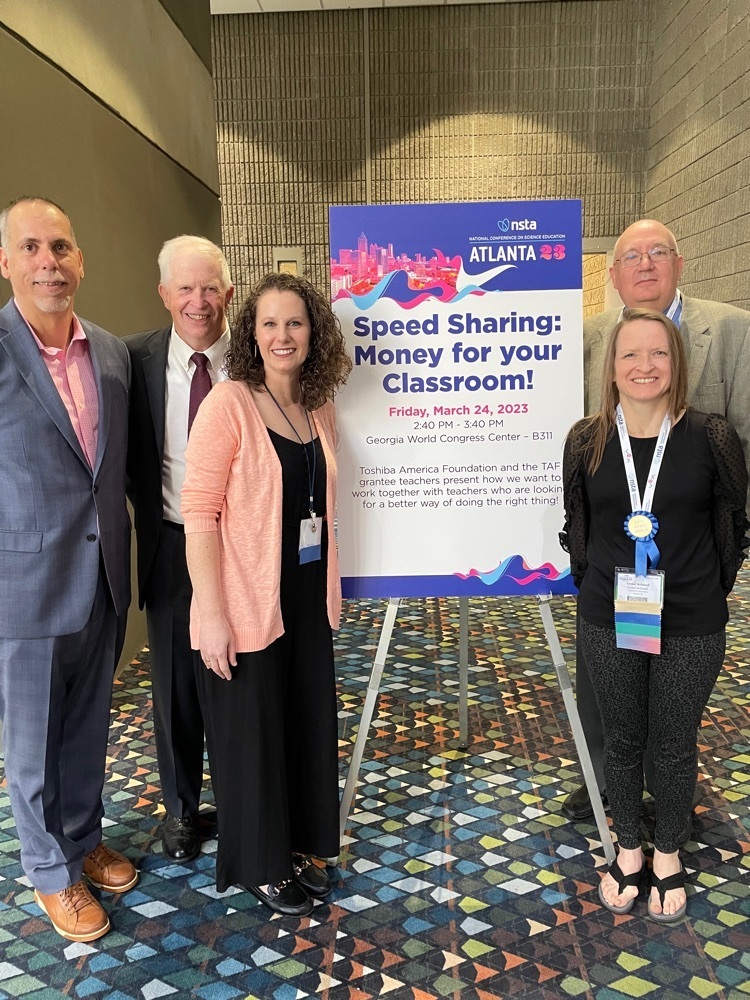 Congratulations to our STAR student Simone Acosta and STAR teacher Señora Garces for getting to attend the Region 1 STAR dinner. Heard County High School is proud of you!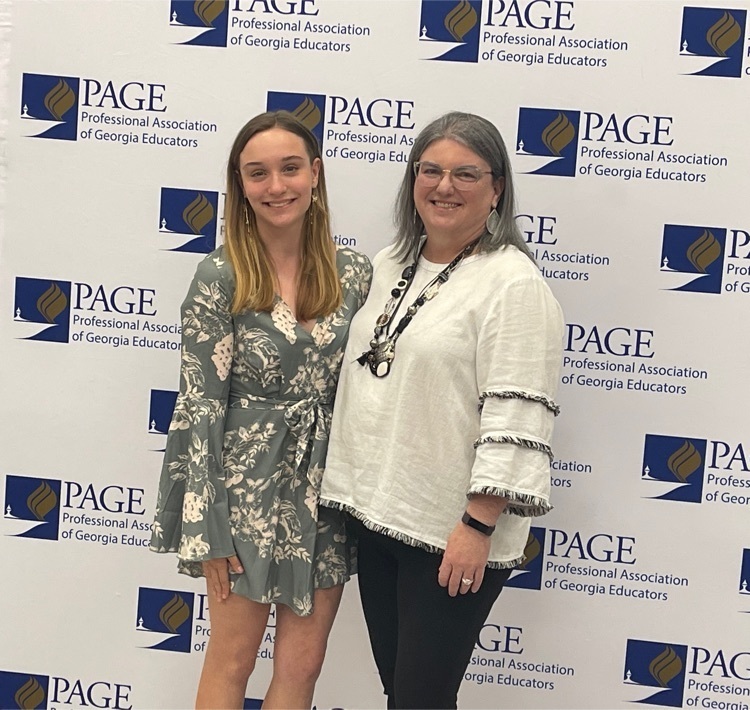 Congratulations to our Students of the Month! 12th Grade: Mayah Jones 11th Grade: Kaitlyn Momman 10th Grade: Lynnlee Baldwin 9th Grade: Jorja Cain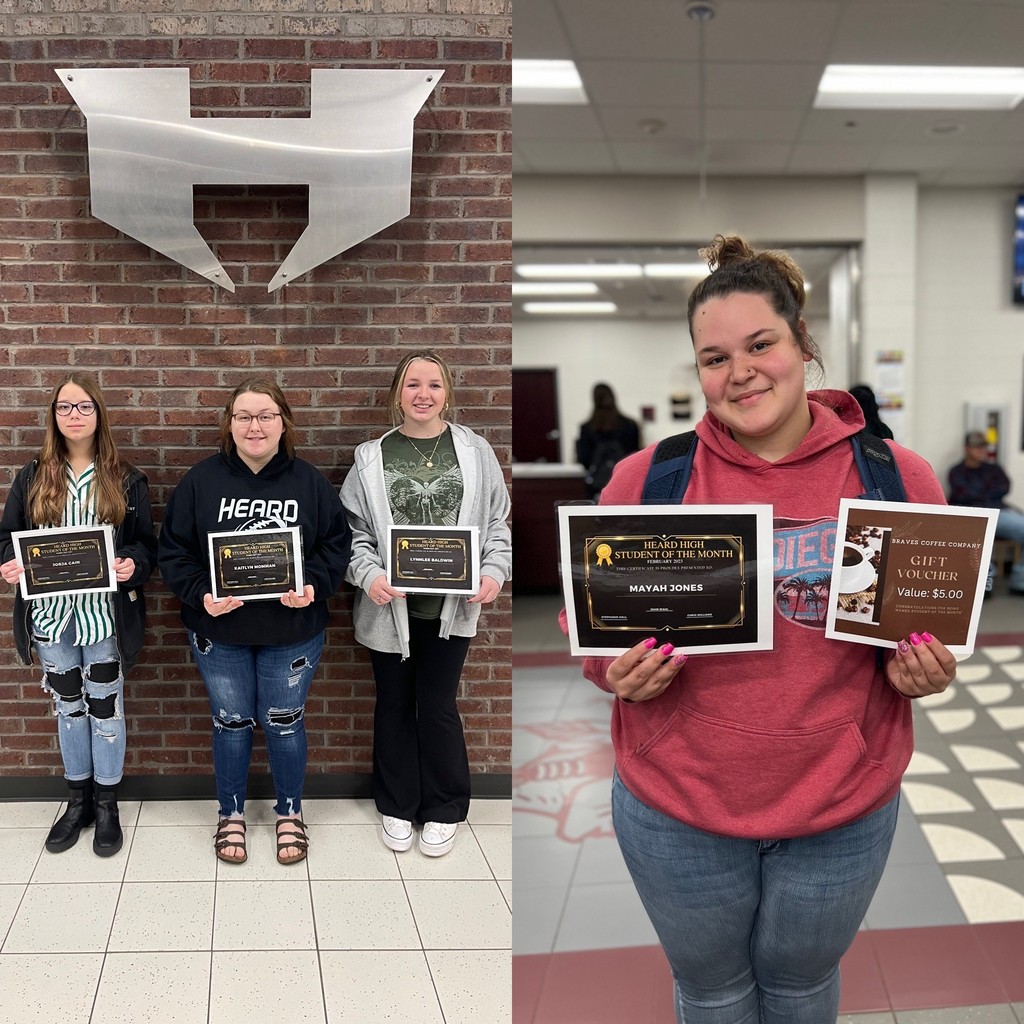 Congratulations to our Teacher of the Month Coach Napier and our Golden Apple winner Señora Garces!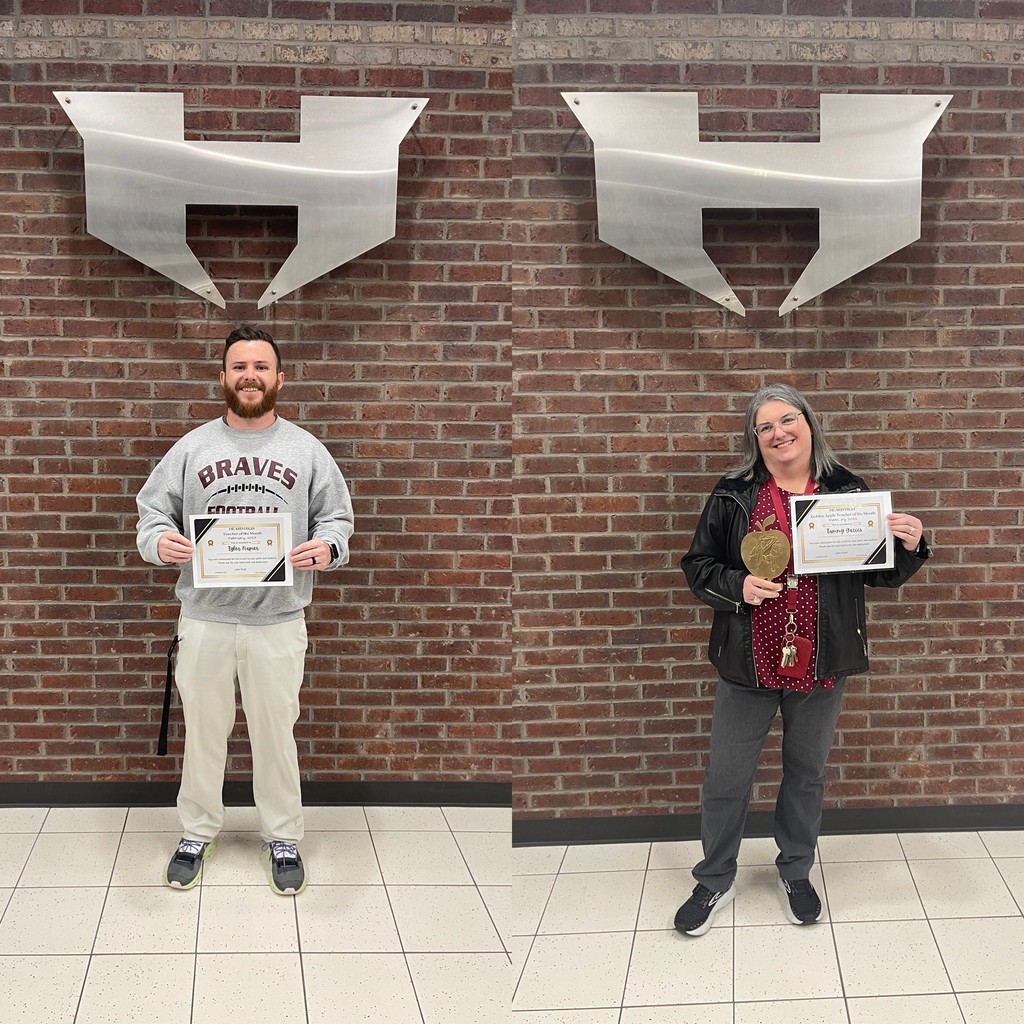 Seniors, local scholarship applications are available in the front office. Return completed applications to Mrs. Davis by Friday, March 31.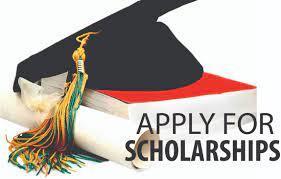 SEE/EXPERIENCE/LEARN what WGTC has to offer during upcoming Tech Nights!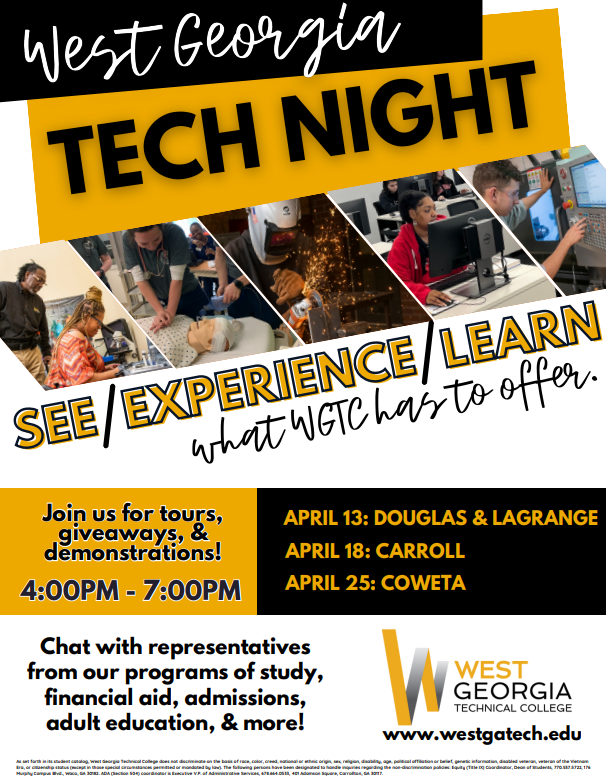 Check out our guys in the Coweta-Fayette EMC March 2023 Newsletter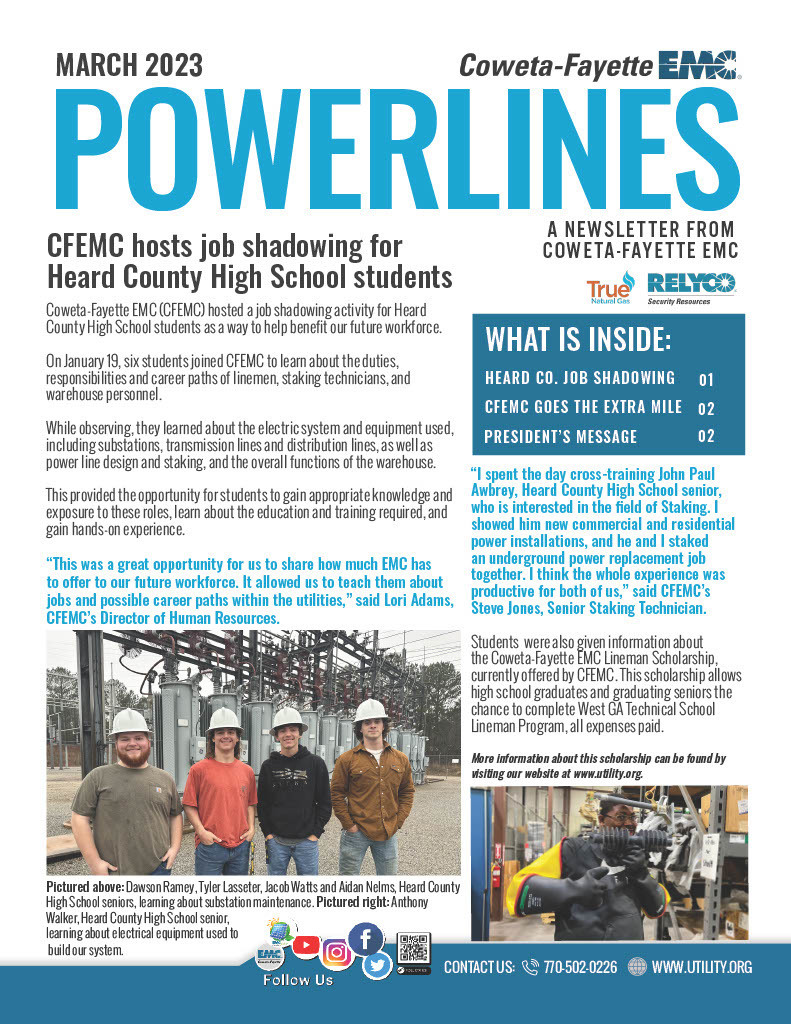 A HUGE congratulations to Kandy Westbrook and Grace Tarpley for being selected Teacher of the Year and Support Staff of the Year by their peers. We love and appreciate you!
Please see the attached images for school vaccination information and requirements.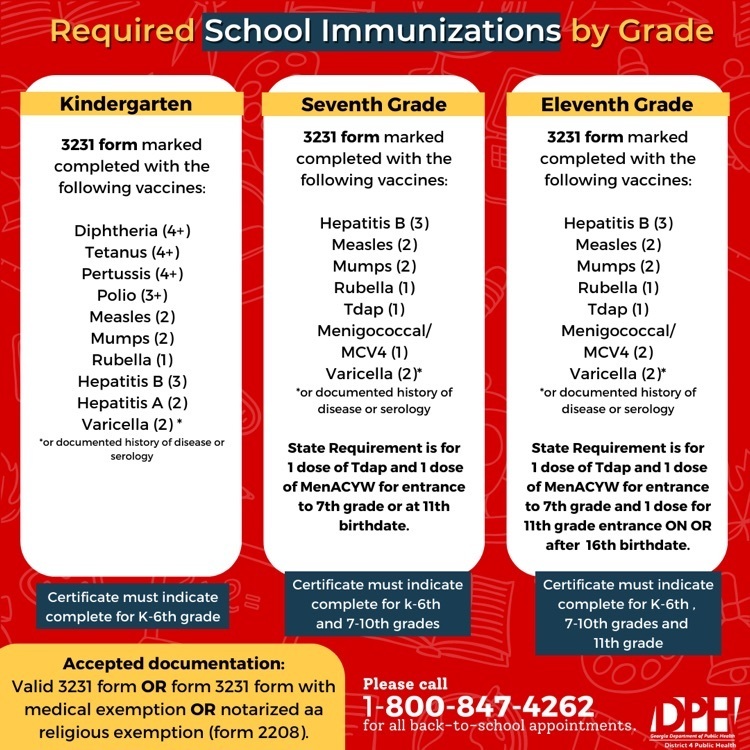 West Georgia Technical College Summer 2023 Scholarships are available now!
The Boys golf team defeated Troup Co last night and Villa Rica tonight.   Sam Hubbard had 2nd place finishes in both matches.  Jake Awbrey was 1st against Troup and 4th Vs VR.  Jack Japour placed 3rd overall in both matches and TJ Calhoun had a 5th place finish Vs Troup. The Girls team beat Troup Co and lost to Villa Rica.  Rylee Reeves won First place against Troup and 2nd overall Vs VR.  Andi Spradlin was 2nd place Vs Troup.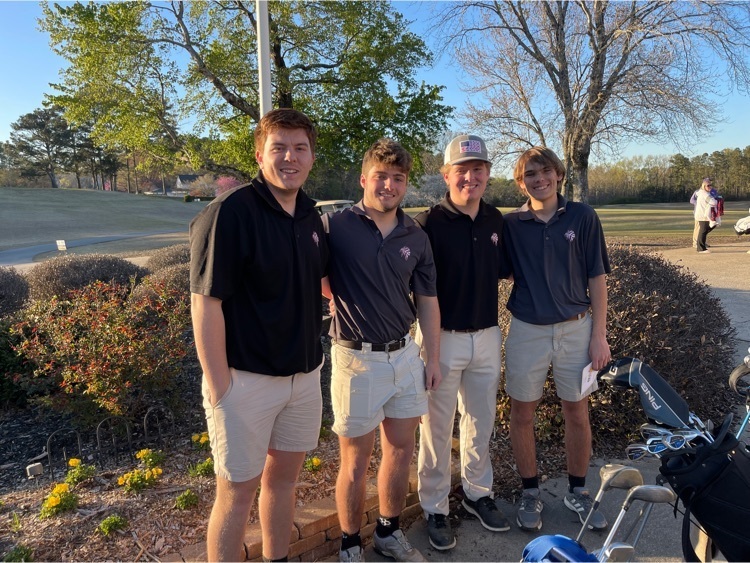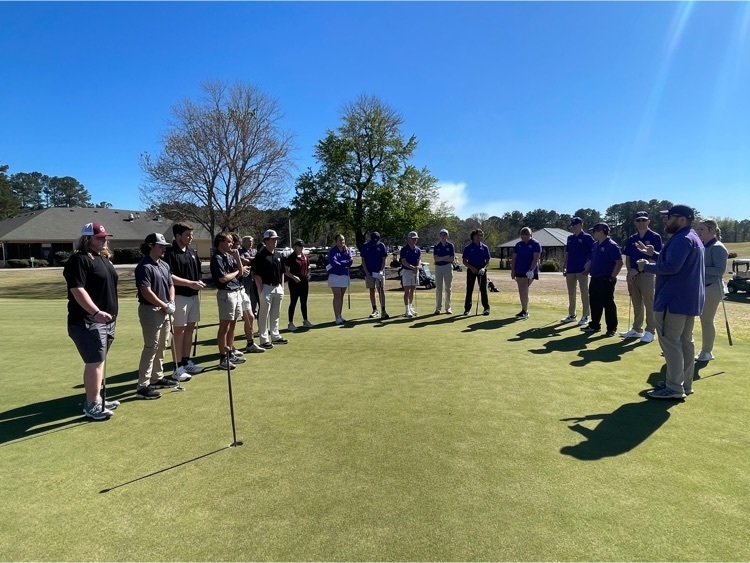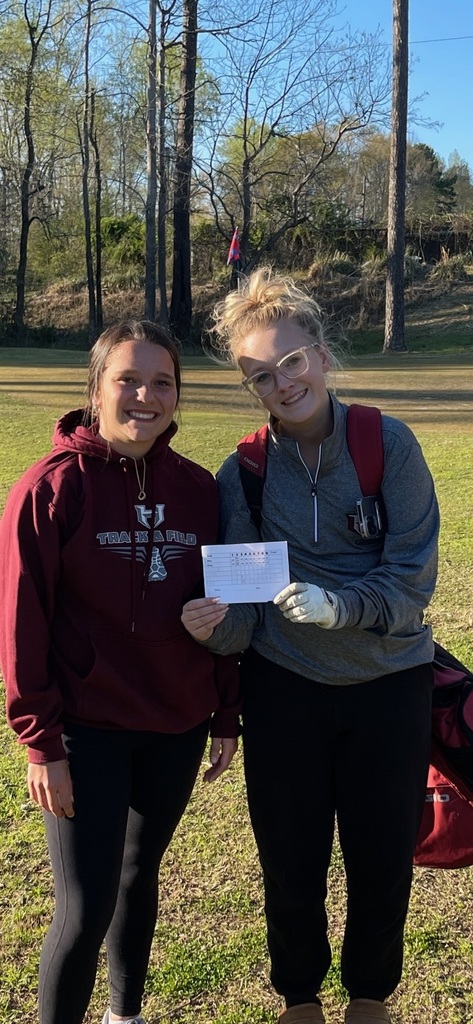 You do not want to miss this!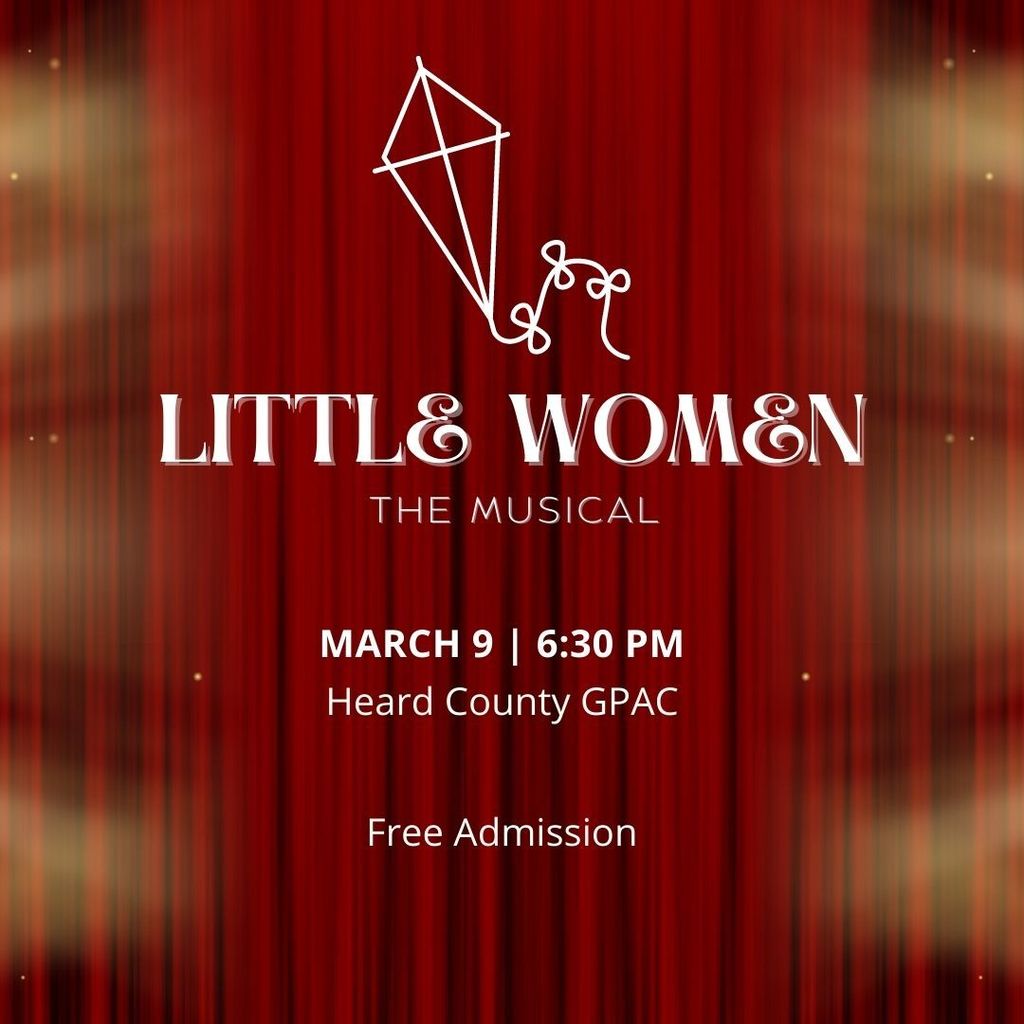 JOB FAIR & CAREER EXPO 2023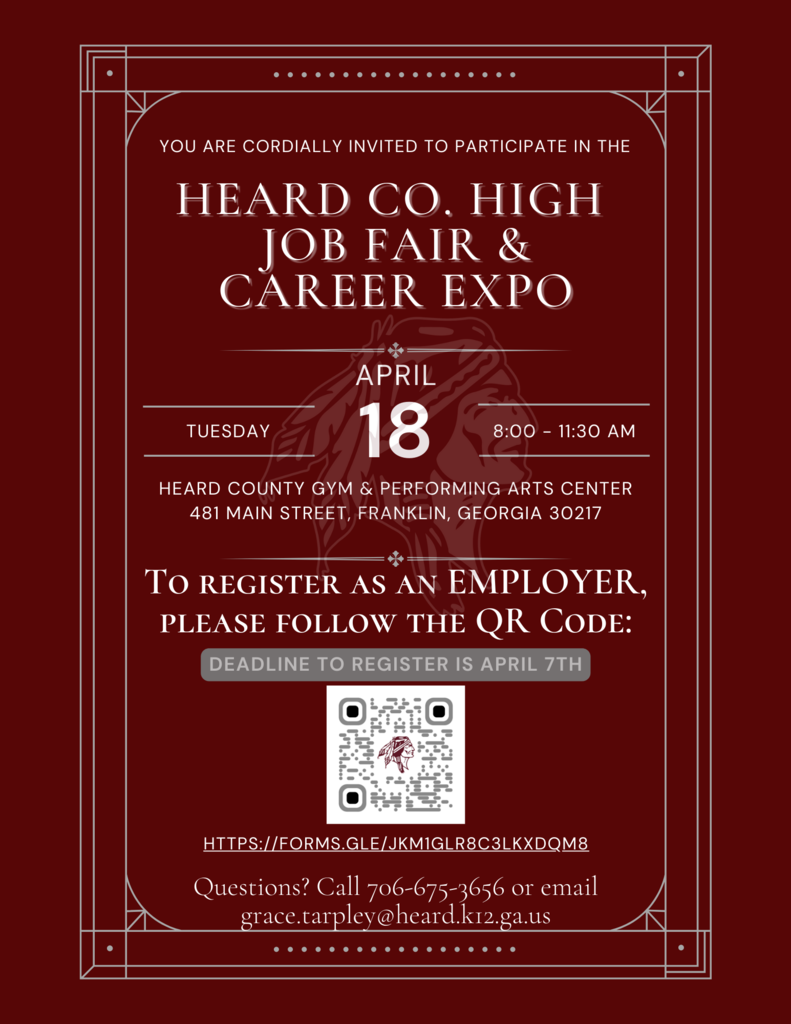 Seniors who are interested in going straight to work after graduation are encouraged to sign up for the Carroll County Senior Career Day. Students will have an opportunity to pick employers they would like to interview for. For more information, reach out to Grace Tarpley at
grace.tarpley@heard.k12.ga.us
or 706-675-3656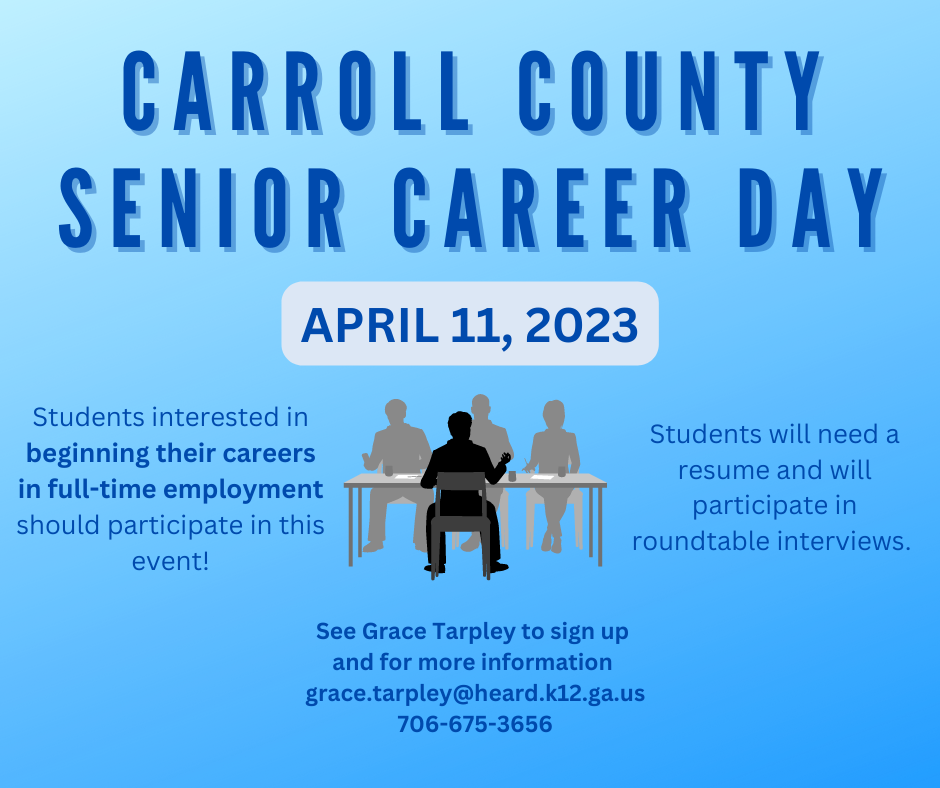 Congratulations to our Young Georgia Authors winners!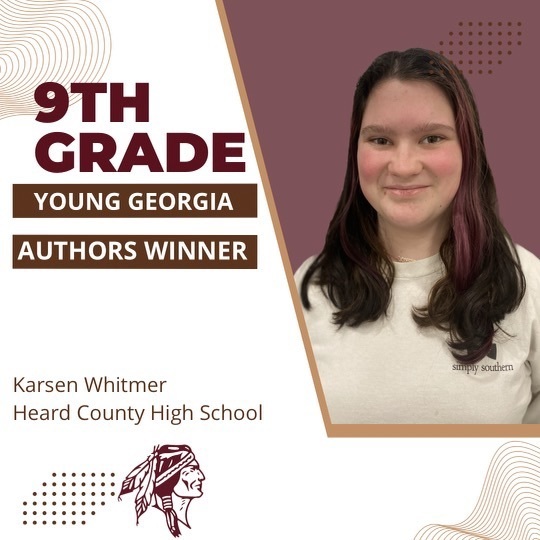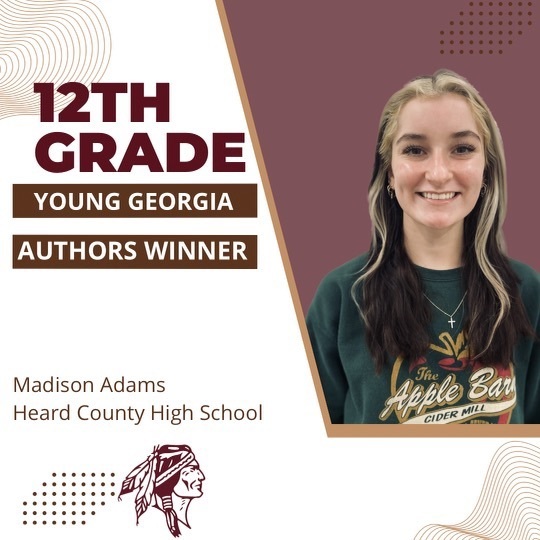 Good luck to Mrs. Kristin Wilson and our FFA students as they head to Perry, GA for the state hog and lamb show!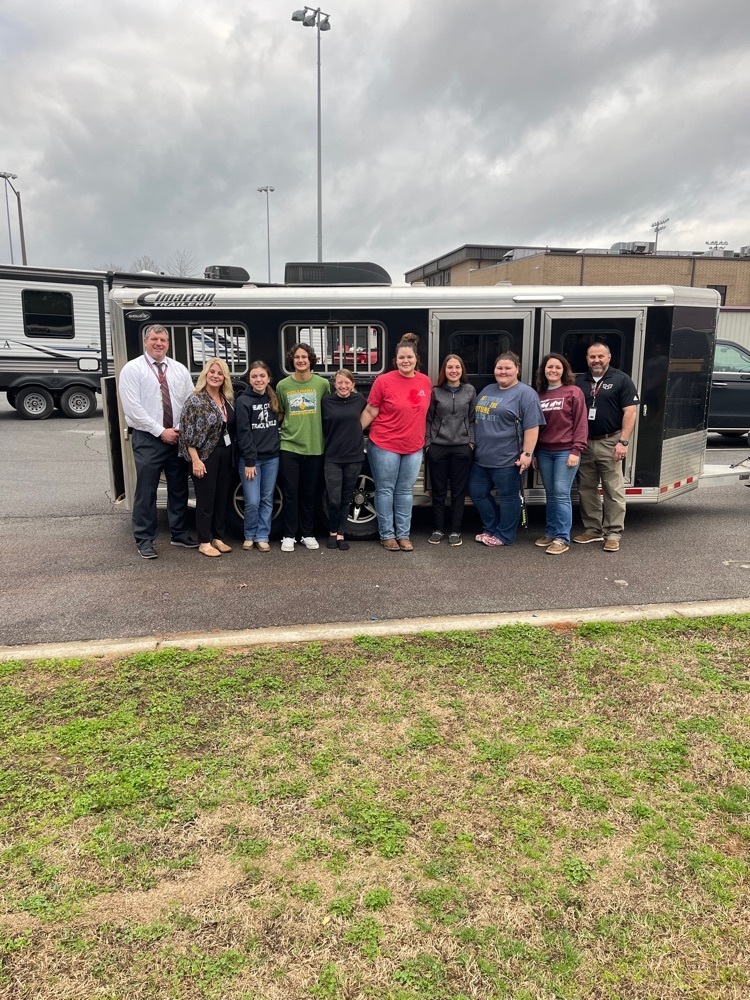 Congratulations to our Golden Apple recipient Danny Hale and our Teacher of the Month Cynthia O'Reilly! We thank you for what you do each and every day for our students!