EDIT MAIN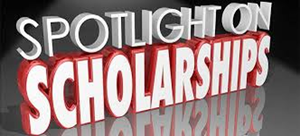 Click the links for several specific scholarship applications, as well as some web sites to help you search for more scholarships. There are hundreds upon hundreds available, but you have to be willing to put in the time and effort to search them out and apply.
Also make sure you check with the college/university you plan to attend for any scholarships they have available. Many of these have EARLY deadlines.
Most of our local scholarships will be available in Spring Semester. Applications are typically available in late February or early March. Announcements will be made and these applications will be available on Mrs. Davis' desk. There is always a quick turn-around time for these.
Also be aware that some companies have scholarships (or other educational benefits) available specifically for the children of employees. The same is true for members of certain civic organizations and churches.