EDIT MAIN
Residency Requirements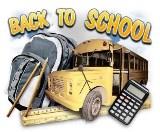 Dear Parents/Guardians,
All parents/guardians of students enrolled in the Heard County School System are required annually to complete an affidavit of residency and provide documentation of proof of residency. This practice is similar to the practice in many surrounding systems, and is in the best interest of our community members and our fiscal stewardship. It is our hope that by notifying all residents at this time we will provide you with ample time to gather the appropriate documentation and plan for your school visit.
Each school will host an open house prior to school starting during which time you can visit the classrooms, talk with teachers, complete the residency affidavit and provide documentation, complete transportation requests, complete school lunchroom paperwork and get any questions about the new school year you have answered.
For your convenience we are mailing home the affidavit of residency with report cards, and it is also available at each school or from the system website at www.heard.k12.ga.us .
If you have questions or need assistance please feel free to contact the staff in this office or at your child's school.
Sincerely,
Rodney Kay
Superintendent