EDIT MAIN
Hall of Fame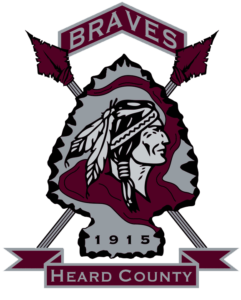 The Heard County Hall of Fame was established in 2017 as a way to recognize and honor in a permanent manner those who have excelled in their dedication to the community of Heard County sports and those who have made outstanding coaching and performance contributions both at Heard County schools and in the world which reflect positively upon the community.
1960s
Roy Awbrey – He was the state runner-up in basketball in 1959 and 1960 after sweeping the region. He was the leading scorer both years. Awbrey was the first athlete from HHS who was offered to play college basketball. However, he turned down a scholarship to West Georgia but played for Columbus College in 1961-63 and LaGrange College from 1963-65. He was chosen as the MVP at both colleges.
Robert Canady — Mr. Canady came to Heard County in 1957 as a graduate from Fort Valley College. He was a teacher and administrator at Mary Johnson School. Mr. Canady received his Master's Degree from The Tuskegee Institute. He was a very well-rounded man as he became basketball coach and taught techniques of how to be proficient basketball players. He will always be remembered for his great coaching and basketball skills. Mr. Canady won many games and tournaments during his tenure at Mary Johnson.
Hazel Reeves – moved to Heard County in the summer of 1963 and became a member of Heard County Class of 1967. In 1972, she married Wayne Reeves and they later had their son Skip Reeves. Skip would also attend HCHS and he was a member of the graduation class of 1992. Mrs Reeves and her late husband,Wayne, have supported Heard County Athletics at all levels for the last 30-40 years. The real Braves Nation shines brightest behind the scenes. Many times that love has come directly from the Reeves family and it has been hand delivered by Mrs. Hazel Reeves. the business that he and his wife created continues to give back to the people of Heard County. The Community of Heard County will be forever changed because of the impact of Hazel, Wayne, and Skip Reeves have had on our community.
1970s
Mason Alford — Mason Alford was one of the most successful girl's basketball coaches of his time, compiling 422 wins and advancing to the GHSA State Tournament eight times. He also coached the baseball team to the state tournament twice, including a state runner-up Class B finish is 1964. He was voted "Region 5B Coach of the Year" in 1964 and 1971. He finished out his educational career as the principal at Heard Elementary School.
Edward Potts – The first trainer for HC, the sports manager for all sports;Edward Potts is a 1978 graduate of Heard High School and has been employed by the school system since 1979. He has served the athletic department in several different capacities after his start as a football equipment manager while still in high school. Edward has been a positive influence in the lives of virtually every coach and athlete at HHS during his 40 plus years of dedicated service and is still today one of the most cherished and beloved members of the local community.
Kathy Scott graduated from HHS in 1975. She played college ball at Tift College then graduated from West Georgia in 1979. She coached varsity girl's basketball from 1979-2004. Her record was 405-128. She was chosen as Region Coach of the Year in 87, 92, 95, 98, and 2001. Her team made it to the Final Four in 1987. She had four Elite 8 appearances, five Sweet 16 appearances. She then coached girls at HCMS from 2007-2012 with three middle championships.
1980s
Sonny Archer – Sonny Archer was a 1989 graduate of Heard High School and a talented athlete in football and baseball. In both of these sports, he was a standout at numerous positions. As the quarterback, he led his team to a 9-2 record during his senior season. Following graduation, he went on to attend East Mississippi Community College where he was offered a dual football/baseball scholarship but chose to focus on his first passion, football. At EMCC, he was named to the All Region team each year primarily due to his proficiency on special teams and kicking.
Bob Norton — Bob Norton was a coach, trainer, equipment manager, and team chaplain with the Braves for many years in the 1970's-1980's. He was the defensive coordinator on the 1976 team that went 8-2. This was Heard County's first winning season. At home, the team did not allow a single point to be scored all season. He later covered the Heard County teams as a sportswriter for the News and Banner, which won him two awards from the Georgia Press Association. Preacher Norton was so beloved by the athletes from that time period that many of them called him "Dad."
Arthez Woodruff — Arthez Woodruff was one of the most renowned Heard County track athletes of the early 1980's, winning a GHSA Class A State Championship in the 100 Yard Dash in 1983 with a time of 10:22. Woodruff also notched two third place finishes and two fourth place state finishes in the 100 and 220 in 1982 and 1984. At Lenoir Rhyne College, he was a four year starter at wide receiver and named track MVP three consecutive years.
1990s
Sedrick Robinson — Sedrick Robinson led the Braves as a dual-threat QB during the early 90's and is one of the most successful college as well as pro athletes to come out of Heard County. He still holds eleven individual football records at Kentucky Wesleyan College where he played from 1993-1996. He then played nine seasons in the Arena Football League with six different teams and is the all-time AFL record holder for career kickoff returns for touchdowns (30). While with the Columbus Destroyers in 2004, he was named Team MVP, a member of the U.S. Army All-Ironman Team, and AFL Offensive Player of the Month.
Rodney Wilkerson – In high school, he rushed for almost 5,000 yards. Wilkerson played fullback and linebacker at Georgia Tech. He graduated with a degree in business management in 1996, received his Master's from Central Michigan in 2009, earned an educational leadership degree from Columbus State in 2014, and is serving as a principal in Clayton County.
2000s
Carlos Brown – Carlos Brown's Career Stats are as follows: 469 carries; 4,232 rushing yards; 68 career TD's; career rushing average of 9.0 per carry; 203 tackles; 11 interceptions; 11 caused fumbles; and 25 pass break ups. He also had over 6,000 career total yards and 5 TD's on kickoff/punt returns. High School Parade All – American He was a 4 year letter winner for University of Michigan. He played in 30 career games while starting 12 at tailback. He had over 1500 total yards and 9 TD's. His senior season he rushed for 480 yards. on only 79 carries. He has the third longest TD run in Michigan history (90 yarder vs. Eastern Michigan).
Thomas "Red" Keith –Red graduated from Heard County High School in 2003 as a two-sport star (football and basketball). Statistics for his senior year: 148 carries for 1,202 yards and 14 rushing TD's. He had 105 tackles including 56 solo tackles, 5 sacks, 16 tackles for loss and 4 caused fumbles. He attended Central Michigan University on a football scholarship. While at CMU, Keith finished as a four-year starter at linebacker, second all-time career tackles leader (474) and seventh in NCAA history. He remains as one of the top 50 tacklers since 2005 in the NCAA, and he helped lead CMU to 2 MidAmerican Conference Championships and two bowl appearances. He graduated from CMU in 2008 with a B.S. in Mathematics and a Master's Degree in Arts of Teaching Secondary Math in 2012. Since the year 2000 he is ranked 12th in all of NCAA with 474 career tackles. He had 148 tackles in his senior season.
Ann O'Neal – Ann was a football cheerleader; she played softball, basketball, and tennis; she also ran cross country and track. This homecoming and prom queen maintained a 4.0 while in high school. In college, she played basketball at Brown University from 2004-08. While there, her team won an All-Ivy Championship, and she was captain of the basketball team her senior year. She graduated from Brown University with a bachelor's in nursing.
2010s